Cultivating community in downtown Byron Bay
Nestled in the beach-side town of Byron Bay, this progressive Yoga and Pilates studio incorporates breathing techniques, cardio and abdominal work to provide a holistic experience for individuals of all abilities. Space Yoga offers daily Yoga, Mat Pilates and Barre classes, as well as upcoming Meditation and Reiki Classes, Teacher Training Programs and a string of workshops. Each session is a personalised invitation to optimise wellbeing – emotionally, physically and spiritually.
Under the guidance of experienced teachers whose dedication to the practice is palpable, the Space Yoga community is a purpose-driven and passionate group of like-minded Yogis and Pilates lovers, yearning for a meaningful lifestyle on and off the mat.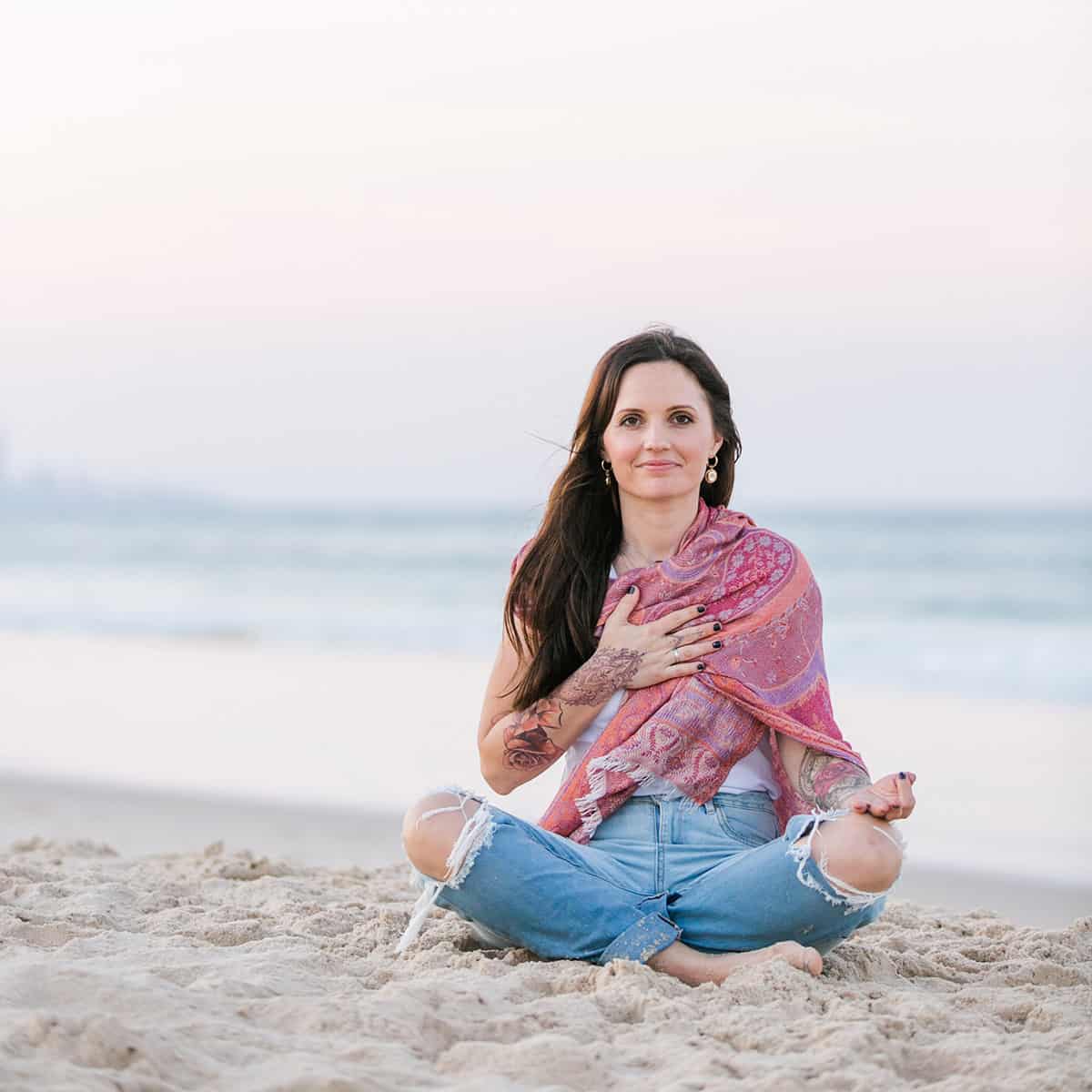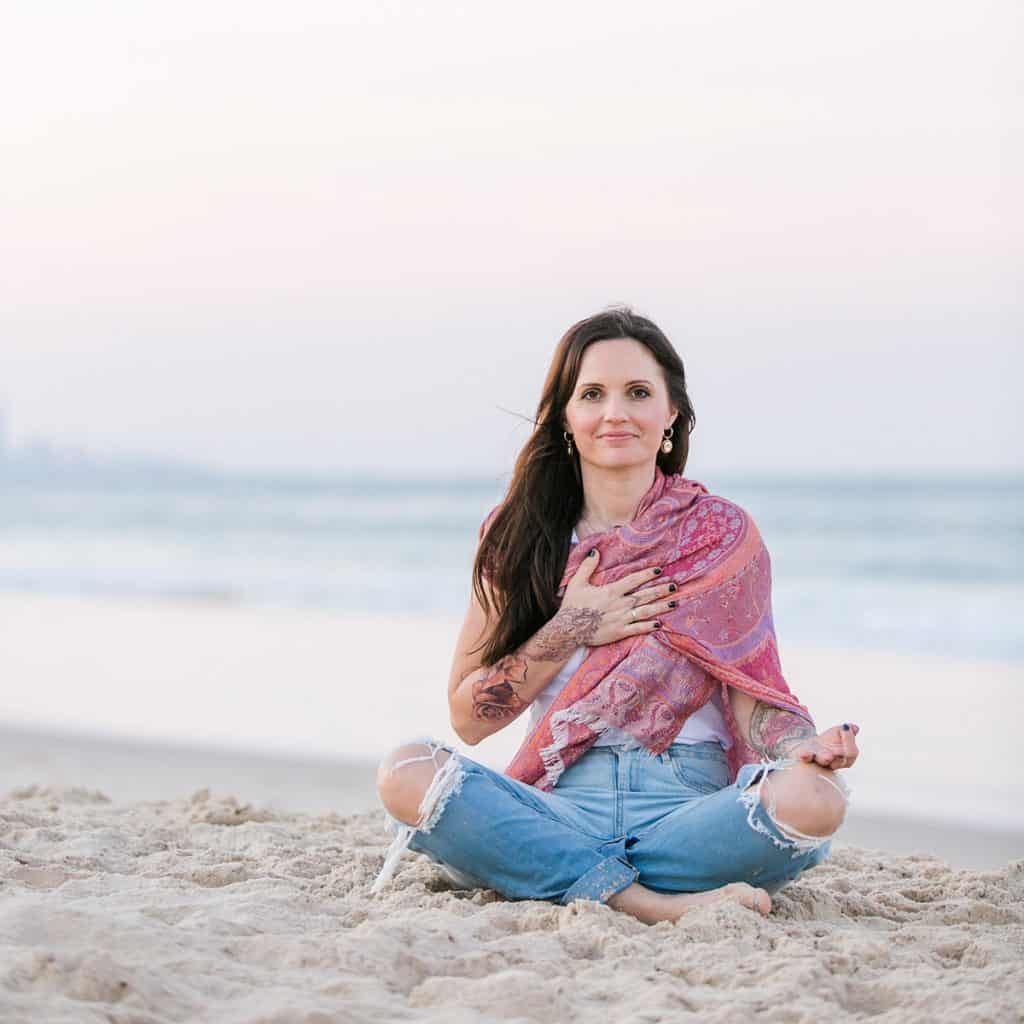 With a passion for creativity and an appreciation of simplicity, Dunja Vairaktaris fell in love with the philosophy of yoga while working in the finance and business sector. But yearning to share her discovery with others, Dunja swapped her corporate office for an alternate lifestyle and studied to become a Holistic Therapist. Specialising in Meditation, Holistic Counselling, Shamanic Healing. She is also a Reiki Master in Usui Reiki, has studied Past Life Regression and hopes to bring Rebirthing to the studio later this year.
Now the Croatian-born wife and mother-of-two has taken her passion and developed it into a style of teaching that complements Byron Bay's idyllic seaside vista and slow-living mentality. The owner of Space Yoga draws inspiration from her travels across the globe, often gathering tools and knowledge to share in her classes.
Forever a student, Dunja is dedicated to expanding her knowledge, on and off the mat. Space Yoga is an invitation for others to join her on this journey and create their own meaningful lives.
Space Yoga Byron Bay Love
Goran Blazevic
November 6, 2020.
Love this yoga pilates studio . The instructors are all amazing. Highly recommended. Jasmin??
adec 1516
November 3, 2020.
Loved the studio, the classes, the teachers, the vibe.. everything! Would definitely visit again when back in byron ..
Huirangi
September 18, 2020.
My first time trying yoga and found it a very enjoyable and fun experience at Space Yoga. Definitely will be back
Mathew Mcdonough
September 18, 2020.
I have never been stretched so much in my life was great
Susan Rosedale
April 17, 2020.
I have been doing excellent virtual classes with Shakti, Cat and Lana and Kasia for the last few weeks and can't praise these teachers enough...without them I would not have kept up my strength and flexibility ...they are now like family....i don't understand why more Space Foundation yogis aren't zooming in...!!! Suzi
Mandi Jackson
March 6, 2020.
Beautiful , clean and peaceful space. Being a Yoga instructor myself it can be hard finding good teachers. Cat's class was the best Yoga class I've taken in a while. It was just perfect. Highly recommended this studio.
Theodore Vairaktaris
January 17, 2020.
Best boutique wellness studio in Byron by far!! Yoga, barre, pilates, meditation and reiki
Caroline Peters
July 13, 2019.
Awesome studio with lovely teacher and beautiful people!! At Space Foundation I discovered my passion for barre and pilates. I already loved yoga before I started going to classes at Space Foundation, but the combination of yoga, barre and pilates classes during the week is perfect. I would highly recommend that place to everyone who comes to Byron. I'm really grateful to had the opportunity to practice here. Thank you so much! <3
Jana de Bonbon
May 1, 2019.
Beautiful space, Loving all the greenery in the studio ♡ all teachers there are unique and awesome ♡ i can highly recommend space foundation ☆